Well, this One Year Old Cake Smash pretty much made my day!  This little man LOVED his cake and at one point even picked the whole thing up and put it into his mouth. Stinkin adorable! Messy is a breeze to pull off at my home studio since I use paper backdrops that can get completely trashed with frosting (or paint, or whatever), then when we are done I simply cut off the bottom and roll out more paper for the next session. Props like balloons or banners could be added but a simple set up is also delightful and keeps your eye trained on the action and that adorable little face!
One year old's are so fun to photograph! Some are shy, some are outgoing but most can be engaged with a simple game of peek-a boo or classic toys like balls or bubbles… or hey, a small cake!
I think I may offer a One Year Old Cake Smash Session as a bonus for my baby plan members, it's a wonderful storytelling opportunity! Moms and Dads can still have baby taste his first cake at home and document that well but a stylized photo shoot like this really adds to the whole experience. Turning one year old is a milestone to celebrate more than once!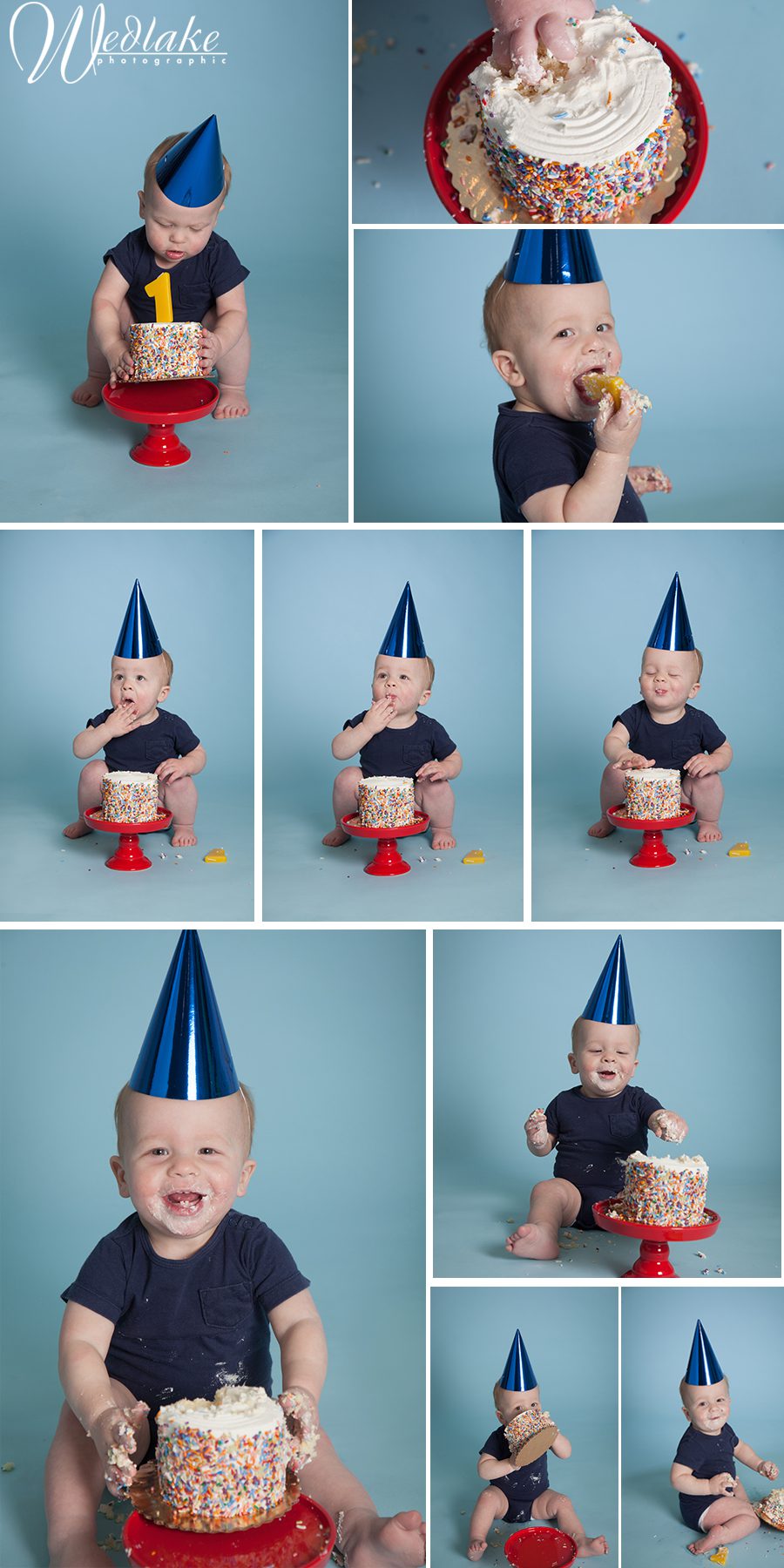 Here are a few more photos of this little one year old without his cake – so cute!